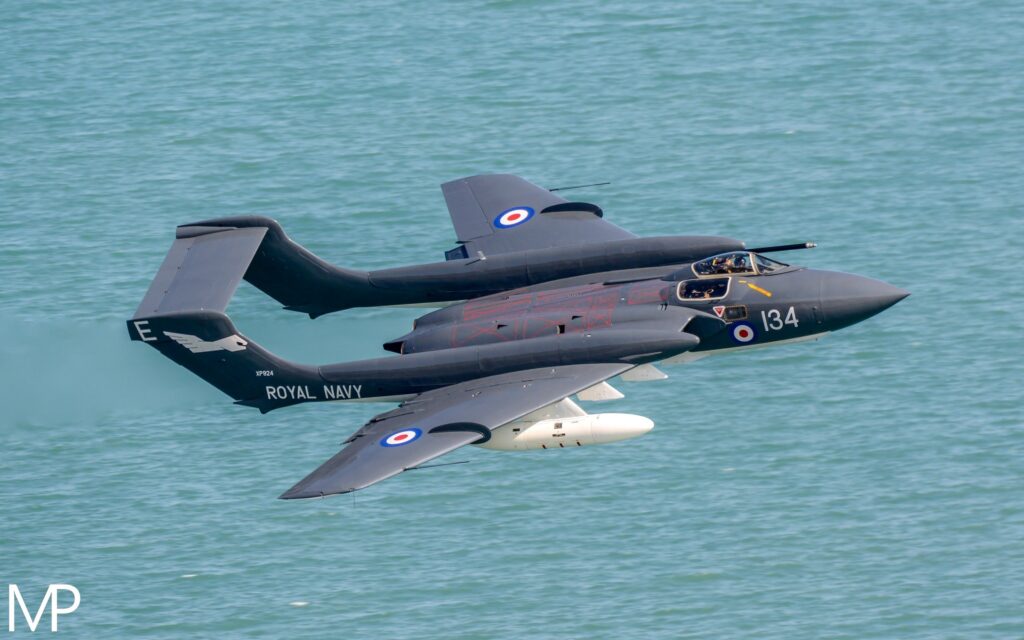 The Bournemouth Aviation Museum has recently launched a fundraising appeal to enable the relocation of the former airworthy De Havilland Sea Vixen XP924 from its current base at RNAS Yeovilton to the museum. From the museum's newsletter:
PROJECT CVIX – BACK TO BASE
SEA VIXEN XP924 G-CVIX 'FOXY LADY'
On 27th May 2017, Sea Vixen XP924 G-CVIX 'Foxy Lady' flew for the last time following landing gear failure at RNAS Yeovilton. Since then, Navy Wings had been endeavouring to restore her back to flight.  Sadly, after many hours of care and work on this beautiful aircraft the decision was made to offer her for disposal.
In 2023 'Foxy Lady' will return to Bournemouth Aviation Museum to be maintained in her currant state. To bring her back will cost £40,000 due to her size and complexity and for this we need your support. We want the people who love her to become part of her history by donating and maintaining her.
Initially, we need the funds to bring her home, for this we would be truly grateful. Our CVIX Champions names will placed on her Champions Board which will be placed in the heart of the vixen, you'll truly be the heart and soul of her.
You can donate online through our crowdfunder page
If you wish to donate cash then please pop in to:
Bournemouth Aviation Museum,
Merritown Lane,
Christchurch,
Dorset
BH23 6BA
For more information, please visit the museum's website: Bournemouth Aviation Museum