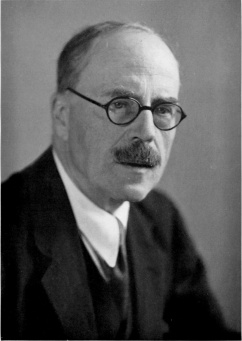 Sir Henry Tizard, Scientific Adviser to the Chief of Air Staff and personal adviser to four successive Ministers of Aircraft Production, will be remembered as the man who gave radar to the RAF in time for the Battle of Britain; who secured uranium ore for research into a nuclear weapon in May 1939; and who, as Scientific Adviser at the Ministry of Defence in 1947, helped to drive home to politicians and Service chiefs what war now meant.
But what of the man and his connection with Boscombe Down?
Henry Thomas Tizard was born on 23 August 1885 at Gillingham, Kent the son of a Royal navy Captain. Barred by an eyesight defect from pursuing a training for the Royal Navy, Tizard was educated at Westminster and Magdalene, Oxford.
Tizard joined the Army in October 1914 and was soon a Second Lieutenant in the Royal Garrison artillery at Portsmouth. As a young Lieutenant, Tizard was transferred to the Royal Flying Corps at Upavon in July 1915 to join the Central Flying School which had been established there three years previously. It was whilst Tizard was attached to the Experimental Flight that his critical and systematic approach to the exact measurement of things that had not before been measured, exactly, enabled him to discover how best to evaluate both the weapons of air warfare and the aeroplanes themselves.
Tizard was later appointed Scientific Officer in charge of the Armament Experimental Flight of the Testing Squadron which was moved form Upavon to Martlesham Heath, Suffolk and was to become the Aeroplane Experimental Station, the forerunner of the A&AEE.Throughout his career, Tizard was a prolific author, lecturer and broadcaster on many diverse scientific and aeronautical subjects.