Nick Lay BEng MSc FRAeS – Branch President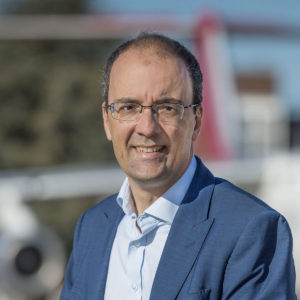 Nick Lay is responsible for generating and delivering transformation of QinetiQ's Air T&E and Training capabilities, including the Test Aircrew Training programme to transform the training of flight test professionals at the Empire Test Pilots' School (ETPS).
Nick's career history encompasses business development, operational and technical management in the air T&E domain. He was previously Business Development Director of QinetiQ's Air Engineering Group, responsible for business development across a broad portfolio of aerospace research, demonstration and T&E services. Operationally, Nick led a Business Group of 340 QinetiQ staff and military partners delivering independent T&E. Highlights of his technical career included working as a Flight Test Engineer on the Boeing X-32 programme and a decade of involvement in the Eurofighter Typhoon programme, culminating in leading the production of the first set of Release to Service Recommendations for the aircraft.
Nick is a graduate of Imperial College, Cranfield University and the ETPS Flight Test Engineer course. He is married with two teenage daughters.
Ross Macildowie MRAeS – Branch Chairman
[Profile coming soon]
Geoff Clarkson FRAeS – Vice Chairman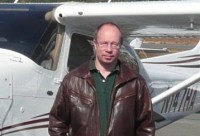 I have been working in aerospace systems engineering for over 25 years with a special interest in cockpit systems. I started my career at the Royal Aircraft Establishment working in the Flight System Department on simulation before moving into Systems Integration within the Defence Evaluation and Research Agency. In 2001 at the creation of QinetiQ, I moved to Boscombe Down and was part of the senior technical team within the QinetiQ Integrated Avionic Systems Group. I then moved into MOD Release to Service work as a Capability Leader.
Much of my career has involved the exploitation of advanced cockpit technology into both fixed and rotary wing aircraft involving considerable flight test activities and I was awarded a QinetiQ Fellowship in 2001. I have presented papers to a number of organisations including AGARD, SPIE and the Royal Aeronautical Society. I have also been a contributor to the RTCA and EUROCAE working group on Enhanced Vision Systems.
I am currently Head of Avionics & Electrical Systems within QinetiQ Air Division. I have a degree in Aeronautical Engineering, am a Chartered Engineer and a Fellow of the Royal Aeronautical Society. I also have a current Private Pilots licence and have recently taken over the Chairmanship of the Boscombe Down Branch of the Royal Aeronautical Society.
Marco Dranginis EngTech TMIET ARAeS – Treasurer

Marco joined QinetiQ in 2015 as an Avionics Apprentice after a varied career in the construction and engineering industries.
Ever since he was a young boy Marco has looked to the skies and been in awe of aircraft. Marco says he fell in love with military aircraft after seeing RAF Tornado's screech through the sky at RAF Cosford Airshow; and practicing low level flying and bombing runs over both Cannock Chase Area of Outstanding Natural Beauty (AONB) and Blithfield Reservoir, close to his hometown of Rugeley, Staffordshire.
Since joining QinetiQ Marco has worked on a variety of projects including promoting the company and STEM at The Royal International Air Tattoo (RIAT) and aircraft trials including testing aircrew equipment under +9Gz. He has won multiple awards in his short time with the company including Apprentice of the Year twice and an Early Careers Recognition Award from the CEO.
Jack Chamberlain ARAeS – Lecture Secretary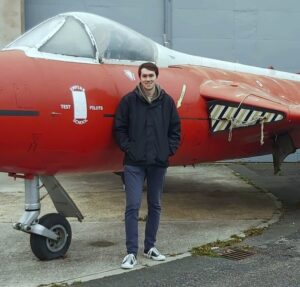 Jack first joined QinetiQ in 2017 on the Year in Industry (YII) programme, where he worked predominantly in Missions Systems on certification and qualification activities for the A400M platform. During the programme, he also worked with both Trials Engineering and Combined Aerial Target Services, where experiencing an active weapons trial at the MOD Hebrides range was a personal highlight.
Following his YII programme, Jack returned to Coventry University to complete his final year of studies and graduated with Honours in Aerospace Systems Engineering in 2019. In September of that year, Jack re-joined QinetiQ as a Systems Engineering Graduate and (having completed the graduate scheme in 2021) is currently working on a project developing a new digital engineering toolset as an Associate Systems Engineer.
Jack's lifelong interest in aviation runs in his family and he regularly attends airshows around the country. A proud achievement for Jack was having an article he wrote about the restoration of the Vulcan bomber published in the 'i' newspaper, as part of a school competition.
Josh Davies – Young Persons Representative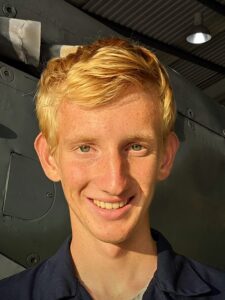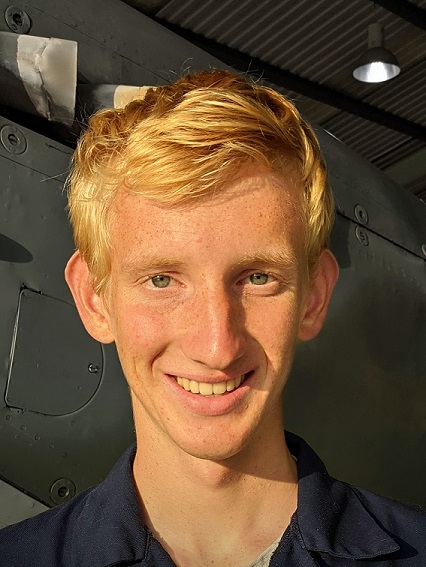 [Profile coming soon]
Andrew Cooper – Committee Member
Andrew was born and raised in East Sussex, joining the Royal Navy direct from school in 1967,enjoying travel world wide. He left the Navy in 1975, joining the MOD(PE) Scientific Civil Service at the Royal Aircraft Establishment Bedford as an Aircraft Manager and Flight Trials Officer specialising in the research and development of Airborne Sensors and Electro Optics on behalf of the Royal Sinals and Radar Establishment Malvern. Early work on helicopter sensors involved early infra-red detector research, and datalink, terrain warning radar and novel rotor blade radar research and development. Later work involved the installation of a Tornado cockpit and ejector seat into the cabin of a Viscount aircraft to research and develop the Tornado IR Reconnaissance System, and flight trials of that system before delivery to service for Test and Evaluation.
On closure of the research establishments Andrew transferred to Boscombe Down as a Senior Scientific Officer Aircraft Manager with the newly formed Aircraft Fleet Department.This role evolved into Project Management and he was instrumental in the design and production of Smartpod and its derivative Tornado Raptor pod. His experience allowed him to be a key player in the purchase and introduction to service of the QinetiQ Alpha Jet fleet, and managed the design and installation of Martin Baker ejector seats into the Alpha Jet.
Andrew retired from QinetiQ in 2013 and now lives on the edge of the New Forest with his family.
Mark Scott – Committee Member
[Profile coming soon]