The RAeS Boscombe Down Branch invites you to attend the following Lecture: Flight Test Safety by Nick Lay BEng MSc FRAeS (RAeS Boscombe Down Branch President / Engineering Director, Air & Space – QinetiQ)
15th December 2020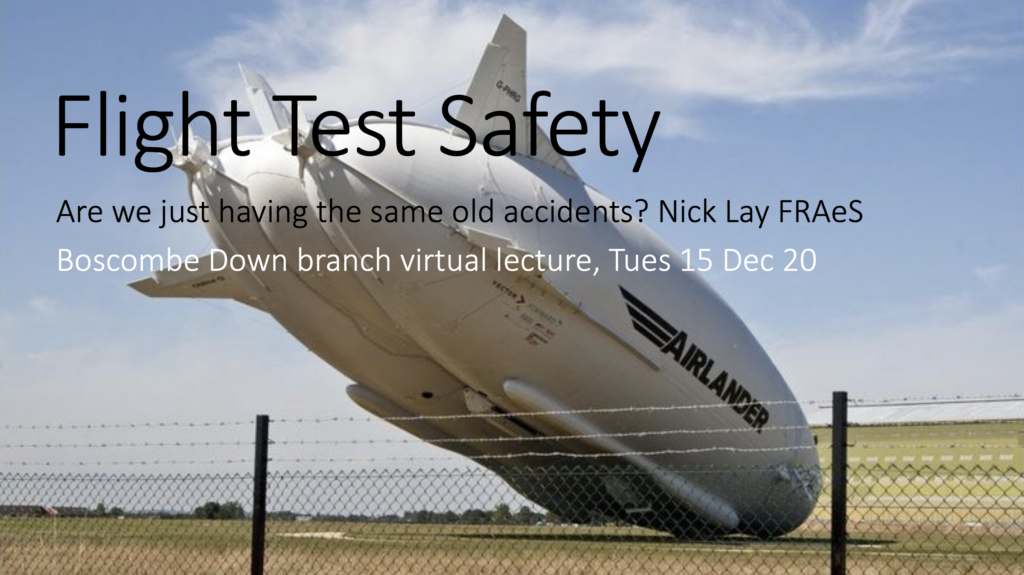 Synopsis:
Flight Test Safety

Over the last 10 years, there have been at least 22 flight test related accidents globally, of which 11 were fatal and 29 lives were lost. While statistics are hard to come by, it seems that the 'flight test accident rate' is flat at best. Standing still doesn't feel like a credible option – so what can be done to improve? In this personal view, I'll look at the root causes of some recent flight test accidents and draw out the technical, organisational and cultural lessons they offer. Finally, I'll look at some of the initiatives aimed at improving safety in what is still a truly hazardous activity.
Biography: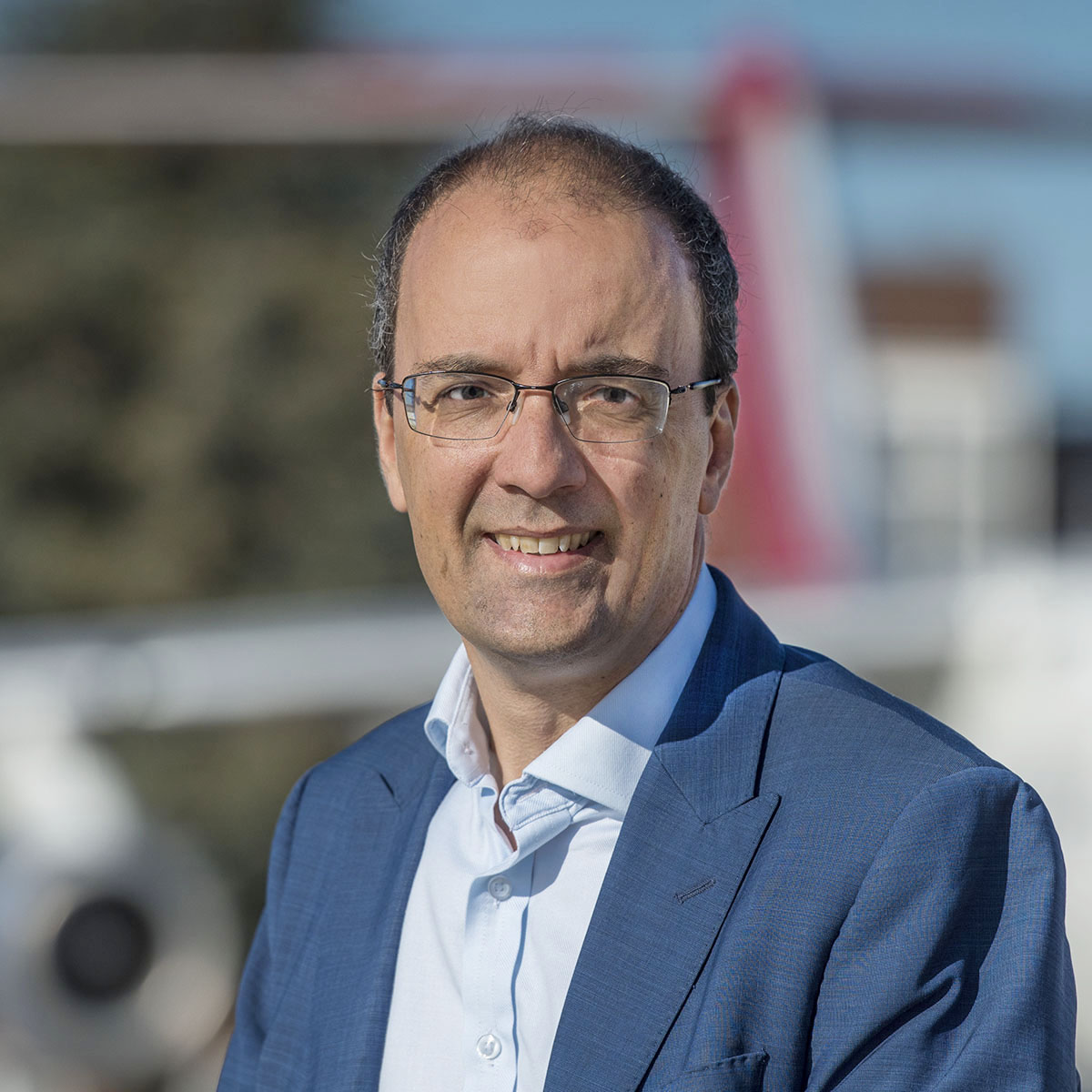 Nick Lay BEng MSc FRAeS
Nick Lay is Engineering Director, Air & Space at QinetiQ
Nick's career history encompasses business development, operational and technical management in the air T&E domain. He was previously Business Development Director of QinetiQ's Air Engineering Group, responsible for business development across a broad portfolio of aerospace research, demonstration and T&E services. Operationally, Nick led a Business Group of 340 QinetiQ staff and military partners delivering independent T&E. Highlights of his technical career included working as a Flight Test Engineer on the Boeing X-32 programme and a decade of involvement in the Eurofighter Typhoon programme, culminating in leading the production of the first set of Release to Service Recommendations for the aircraft.
Nick is a graduate of Imperial College, Cranfield University and the ETPS Flight Test Engineer course. He is married with two teenage daughters.
Venue:
Online (Microsoft Teams Live)
17:15 – Please join the broadcast ready for the start and to allow time to resolve any technical issues.
17:30 – Lecture Starts
How to watch:
This lecture event has concluded and is now available to view on our website by clicking on the following link: Recorded Lecture: Flight Test Safety by Nick Lay BEng MSc FRAeS

To watch all of our uploaded Boscombe Down Branch online lectures, along with a series of recorded audio lectures, please visit the following pages of our website: Recorded Video Lectures and Recorded Audio Lectures. To view lecture events from other Branches and additional RAeS video content, please click on this link: RAeS YouTube Channel.
Are you pursuing CEng, IEng or EngTech status? Attendance at our lectures will help you meet your CPD requirements!
Visitors Welcome – you do not need to be a member of the Branch, nor a member of the Royal Aeronautical Society, to attend.