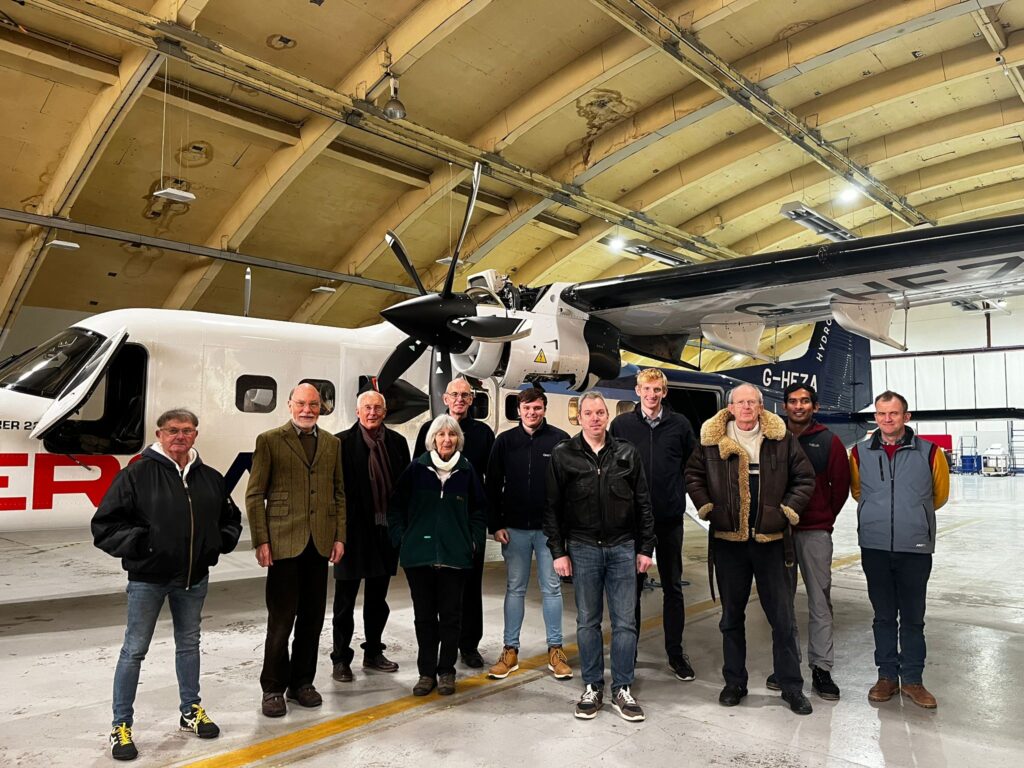 On Wednesday 7th December, nine members of the branch gathered at a very chilly Cotswold Airport (formerly Kemble) to visit the hydrogen-electric aircraft developer, ZeroAvia.
We were treated to a fascinating presentation by resident test pilot, Jon Killerby, and hydrogen powertrain expert, Aajay Sankar, before embarking on a tour of their hangar to see their latest creation – a Dornier 228 technology demonstrator, converted to run on electricity generated from hydrogen fuel cells.
All would agree that it was an amazing chance to see some of the latest developments towards sustainable aviation, and we are looking forwards to hearing good news about the Dornier's upcoming first flight!