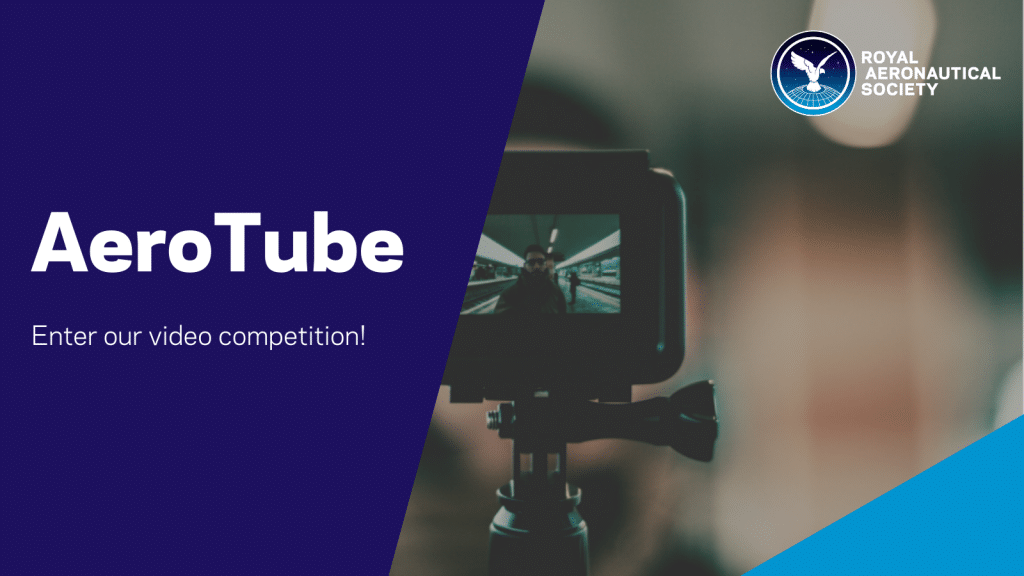 Get creative and enter the RAeS video competition AeroTube; a great opportunity to show off your creative skills and share your knowledge.
The RAeS is inviting you to produce an informative video on something aerospace or aviation related. It could be anything; a topic you are particularly passionate about, a project from university or work, trying to explain the principles of aerodynamics to novices, something you have built, findings from research, a look at new technologies – whatever lifts your wings!
The video is only required to be 6-10 minutes in length and all members of the RAeS can apply, whether that is individually or as a team. There are some great prizes on offer as well, including a FREE RAeS conference place at a location of your choice.
For more details and to enter, please visit the RAeS website. The entry form submission deadline is Friday 8th July and good luck to those who enter!