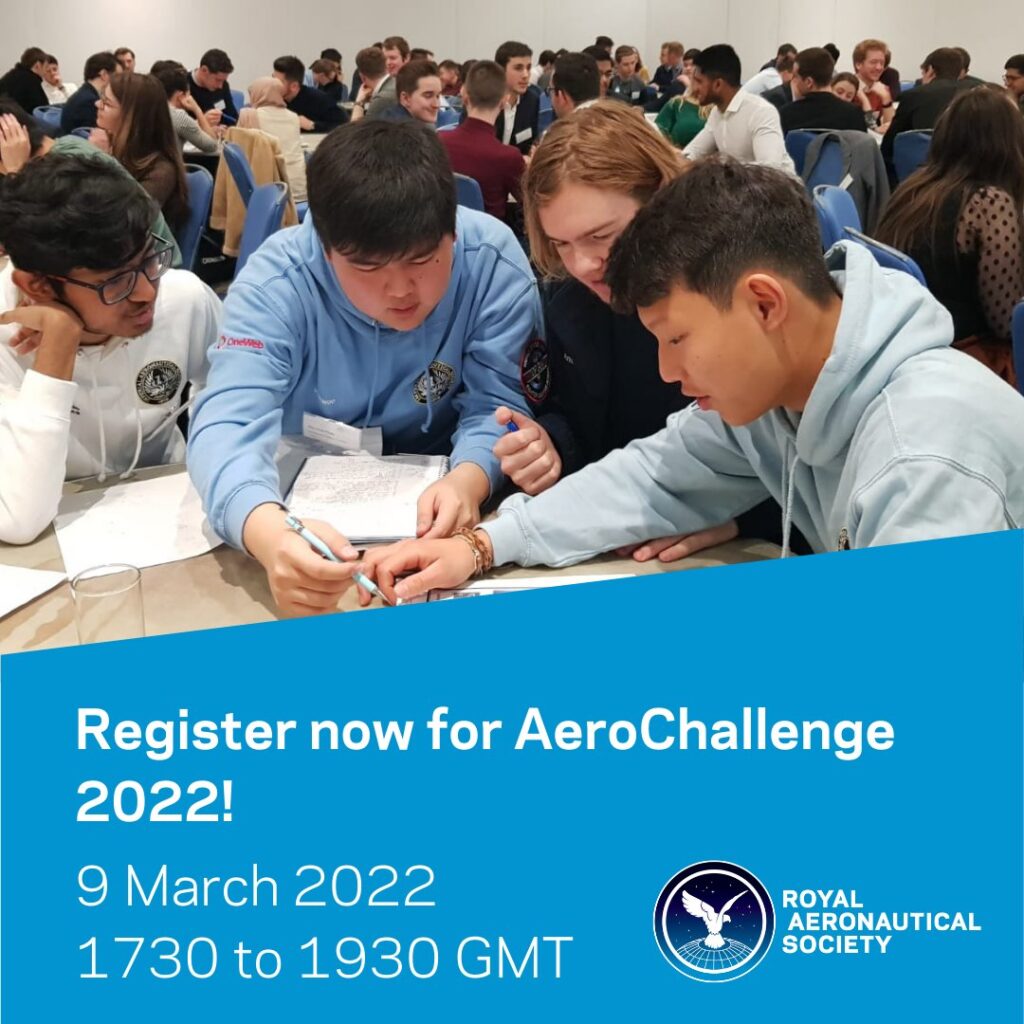 Wednesday 9th March 2022 – 17:30-19:30 GMT

Show off your aero knowledge and skills to battle it out for the coveted AeroChallenge trophy (and bragging rights!)

Join the RAeS Young Persons Committee's annual competition in teams or as an individual to test your knowledge of topics such as: the British aerospace industry, airlines and operations, space, and much more!

For more information, please visit the linked webpage below. The event is free to enter and you can do so either individually or as a small team – if you would prefer to be part of a team, please contact BoscombeDown@aerosociety.com. Entry Deadline: Thursday 24th February.