The RAeS Boscombe Down Branch invites you to attend the following Lecture: Defence and Security in Difficult Times by Sir Brian Burridge FRAeS (RAeS)
13th April 2021 – 17:30 GMT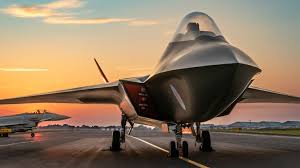 Synopsis:
Defence and Security in Difficult Times
With the Government's Integrated Review and Defence Command Paper having been published in the second half of March, this lecture will give some first impressions on the likely effectiveness of Britain's defence posture in addressing the threats of the future, not least the increasing need to be doctrinally and practically equipped for fighting in the grey zone.
The lecture will also seek to analyse the likely adoption of advanced technology and the evidence that this will be pulled-through to future capability, particularly in combat air. In so doing, it will draw conclusions on the impact on the nation's science ecosystem and especially the Defence Technology and Industrial Base.
Biography: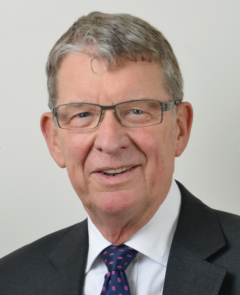 Sir Brian Burridge FRAeS
Prior to his appointment as Chief Executive of the Royal Aeronautical Society, Sir Brian Burridge's career included 10 years with Leonardo, a global high-tech manufacturer in the aerospace, defence and technology sectors. During that time, he chaired the innovation hub of the Defence Growth Partnership. Prior to that, Sir Brian spent a full career as a pilot in the Royal Air Force holding a front-line command at every level in the Service, including the national joint command in the 2003 Iraq War. He also spent several years in the UK Ministry of Defence in policy posts and left the RAF in 2006 as Commander-in-Chief Strike Command.
Sir Brian read physics and electronic engineering at Manchester University and holds an MBA from the Open University and two honorary doctorates. Previously a research fellow at King's College London, he is now a visiting professor at the University of Reading.
Venue:
Online (Microsoft Teams Live)
17:15 – Please join the broadcast ready for the start and to allow time to resolve any technical issues.
17:30 – Lecture Starts
How To Watch:
This lecture event has concluded and is now available to view on our website by clicking on the following link: Recorded Lecture: Defence and Security in Difficult Times by Sir Brian Burridge FRAeS
To watch all of our uploaded Boscombe Down Branch online lectures, along with a series of recorded audio lectures, please visit the following pages of our website: Recorded Video Lectures and Recorded Audio Lectures. To view lecture events from other Branches and additional RAeS video content, please click on this link: RAeS YouTube Channel.
Are you pursuing CEng, IEng or EngTech status? Attendance at our lectures will help you meet your CPD requirements!
Visitors Welcome – you do not need to be a member of the Branch, nor a member of the Royal Aeronautical Society, to attend.
If you have any comments or questions, please contact BoscombeDown@aerosociety.com.