Previous Branch lectures now available to listen to on bandcamp and watch on YouTube
In addition to our current schedule of live online lectures planned over the next few months, there is now a selection of audio and video lecture recordings from previous Boscombe Down Branch lectures available to listen to or watch on the bandcamp and YouTube platforms respectively.
bandcamp – Branch Lecture Audio Recordings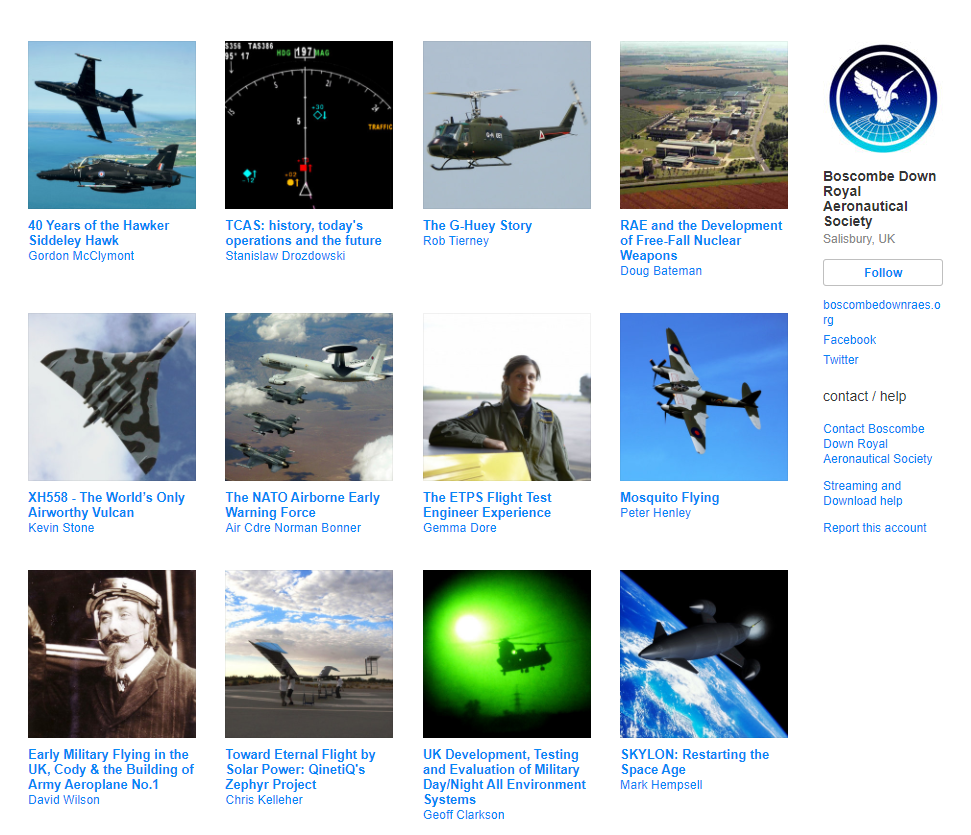 Our page on the music sharing platform bandcamp features a selection of 24 audio lecture recordings from Boscombe Down Branch lectures in 2010 – 2014, with a couple of lectures from the early 1970s included as well.
Each week, we will upload four of these audio lectures onto our Branch website, which you can access under the 'Recorded Audio Lectures' section of our homepage by clicking here.
To access the full catalogue of audio lectures, you can visit our bandcamp page by clicking on the image above or the following link:
Audio | Boscombe Down Royal Aeronautical Society (bandcamp.com)
YouTube – Recent Branch Online Lecture Video Recordings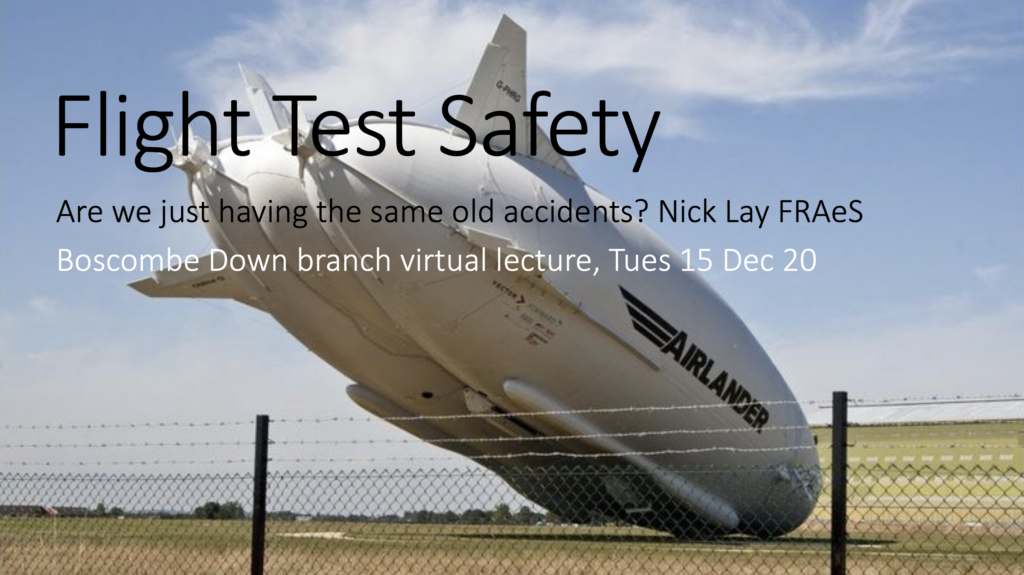 We are intending to upload all of our current series of online lectures to the Royal Aeronautical Society YouTube channel, pending approval from the speakers and their associated organisations. The first of our online lectures, Flight Test Safety by Nick Lay, is now available to watch by clicking on the image above or by following this link: Recorded Lecture: Flight Test Safety by Nick Lay BEng MSc FRAeS
Each recorded lecture published on YouTube will also be uploaded onto the Branch website under the 'Recorded Video Lectures' section of our homepage, which you can access by clicking here.
To view the full catalogue of video content from the RAeS YouTube channel, please click on this link:
Royal Aeronautical Society – YouTube