The RAeS Boscombe Down Branch invites you to attend the following Lecture: Speedbird Three Eight by Adam Spink (NATS)
26th January 2021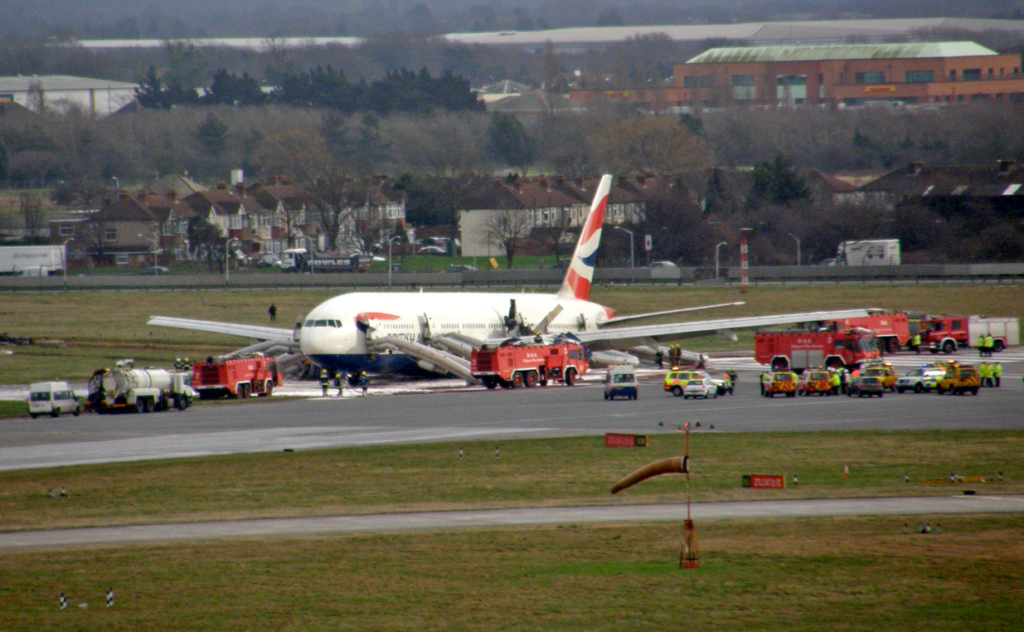 Synopsis:
Speedbird Three Eight
On January 17th 2008, British Airways Flight 38 made a forced landing at London Heathrow Airport. Despite the severity of the accident, there were no fatalities, 47 injuries and one serious injury out of the 152 people on board the Boeing 777-200ER. Adam Spink was the Control Tower Supervisor on the day of the accident. His lecture will explain the background to Heathrow Air Traffic Control (ATC), the events leading up to the forced landing and the reaction by the emergency services, picking out some interesting aspects of the accident and how people react under stress.
Biography:

Adam Spink
Adam joined NATS (National Air Traffic Services) straight from school at 18 years of age. He was posted to Heathrow Tower in 1999 and has worked there ever since. He is an instructor, supervisor and examiner, and for the past 12 years has worked in the ATC Operations department responsible for maintaining the operational manuals and developing new concepts, procedures and equipment. He is the Deputy ATC manager for the Royal International Air Tattoo airshow held annually at RAF Fairford, and is on the Air Transport Advisory Board of the UK Confidential Human Factors Incident Reporting Programme (CHIRP). He works with the London Air Ambulance and St. Barts/Royal London Hospitals and the Queen Mary University London on introducing aviation human factors topics into medicine as part of both BSc and MSc programmes.
Venue:
Online (Microsoft Teams Live)
17:15 – Please join the broadcast ready for the start and to allow time to resolve any technical issues.
17:30 – Lecture Starts
How To Watch:
This lecture event has concluded and unfortunately we are unable to upload the lecture recording to the Royal Aeronautical Society YouTube channel.

To watch all of our uploaded Boscombe Down Branch online lectures, along with a series of recorded audio lectures, please visit the following pages of our website: Recorded Video Lectures and Recorded Audio Lectures. To view lecture events from other Branches and additional RAeS video content, please click on this link: RAeS YouTube Channel.
Are you pursuing CEng, IEng or EngTech status? Attendance at our lectures will help you meet your CPD requirements!
Visitors Welcome – you do not need to be a member of the Branch, nor a member of the Royal Aeronautical Society, to attend.