The RAeS Boscombe Down Branch invites you to attened the following Evening Lecture: Chasing Bears in the Phantom by Squadron Leader (Ret) Nick Anderson (RAF Pilot & Virgin Atlantic Captain)
8th October 2019
Synopsis:
This lecture will describe the life of an RAF Phantom pilot in the 1970's and centres on the exciting job of chasing Russian Tu-95 Bear long range reconnaissance aircraft over the North Sea as they approached UK airspace. It starts with Nick entering the RAF as a student pilot, to leave 19 years later as a Flight Commander on Tornados.
Biography:
Nick Anderson is a recently retired Captain for Virgin Atlantic Airways who previously served in the RAF and RAAF for 19 years.
His father was an RAAF Sunderland pilot at Plymouth during WW2 and his Mother a WAAF Operations Officer. He started off in the Air Training Corps, applied to the RAF aged 20 in 1974 and flew Phantoms for No43(F) Sqn at RAF Leuchars. He was also a Fast Jet A1 QFI at RAF Valley and a qualified Weapons Instructor on the Phantom. He became an exchange pilot with the RAAF on the F/A18 Hornet at RAAF Williamtown, New South Wales. His career concluded as an F3 Tornado pilot and Flight Commander with 111(F) Sqn at RAF Leuchars. He retired as a Squadron Leader in 1993 and was gainfully employed with Virgin Atlantic Airways on the Airbus A340-300, A340-600 and A330 from May 1994 until the end of May 2019. His retirement from professional flying has given him the time to podcast with the Airline Pilot Guy show! Despite his flying career, he is still happily married after 42 years with 2 grown up lads.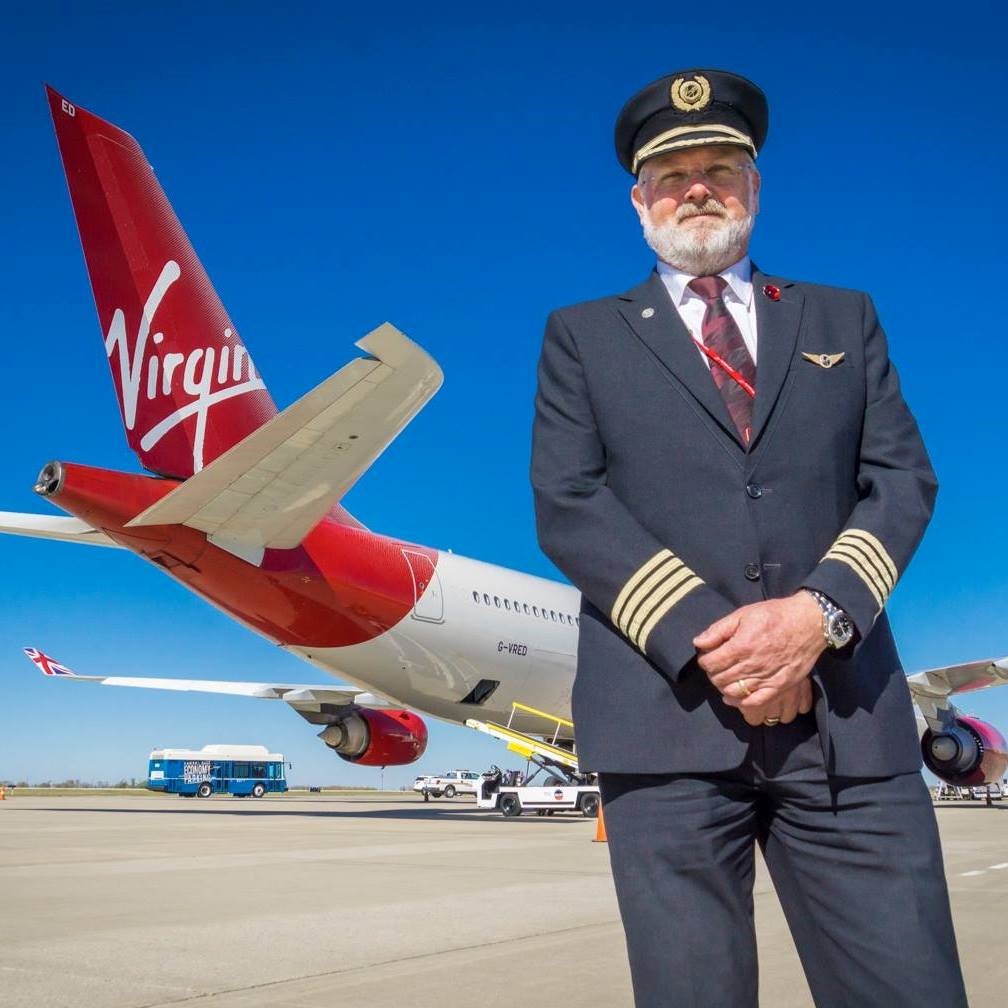 Venue

Lecture Hall
MOD Boscombe Down
Amesbury,
Wiltshire,
SP4 0JF
17:00 – Tea and Coffee available
17:15 – Lecture Starts

Are you pursuing CEng, IEng or EngTech status? Attendance at our lectures will help you meet your CPD requirements, and certificates of attendance will be provided!
Visitors Welcome – you do not need to be a member of the Branch, nor a member of the Royal Aeronautical Society, to attend. For further details, explore the Branch website.

External members or members without a security pass will need to declare their intention to attend this lecture through contacting us at boscombedown@aerosociety.com
by Friday prior to the lecture.