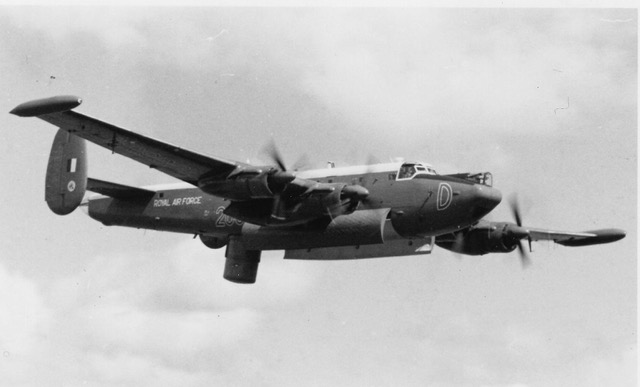 Synopsis
Outline of "The Shackleton from a navigator's perspective"
 
The lecture begins with the origins and development of the Shackleton.  Then it describes
the aircraft, equipment and crew.  It explains how the Shackleton was used in the primary
role of anti-submarine warfare and also the many other roles in which it was employed.  The lecture should offer a flavour of what it was like to be on the Shackleton Force in the late
1960s and it finishes with a brief assessment of the aircraft's service. This is very much a personal view focused on the aircraft and force as they were in the late 1960s when Bill
Tyack flew first with No 210 Sqn at Ballykelly in Northern Ireland and then with No 42 Sqn
at St Mawgan in Cornwall.
Biography
Air Commodore Bill Tyack
Bill Tyack was born in Scotland in 1944 and educated at the Methodist College Belfast. 
He joined the Royal Air Force in 1962 and retired in 1999 as an air commodore and the
RAF's senior navigator.  He flew for some 5000 hours as a navigator, including operational
tours on Shackleton, Nimrod and Canberra aircraft, and four years trials flying at Boscombe
Down. He commanded No 51 Squadron flying Nimrod R aircraft from 1983 to '85 and
commanded RAF Wyton from 1987 to '89.  His staff appointments were all in MOD, in a
wide variety of roles.  After retiring from the RAF, Bill worked for DERA and QinetiQ until
2006, when he finally retired. Bill is a Fellow of the Royal Aeronautical Society and a Fellow of the Royal Institute of Navigation.  He was President of the Royal Aeronautical Society
2014 -2015.  He held a private pilot's licence, but hung up his flying boots a few years ago.    
Venue
Lecture Hall
MOD Boscombe Down
Amesbury,
Wiltshire,
SP4 0JF

17:00 – Tea and Coffee available
17:15 – Lecture Starts  

Are you pursuing CEng, IEng or EngTech status? Attendance at our lectures will help
you meet your CPD requirements, and certificates of attendance will be provided!


Visitors Welcome – you do not need to be a member of the Branch, nor a member of the
Royal Aeronautical Society, to attend. For further details, explore our Branch website.

External members or members without a security pass will need to declare their intention
to attend this lecture through contacting us at boscombedown@aerosociety.com by Friday
prior to the lecture.