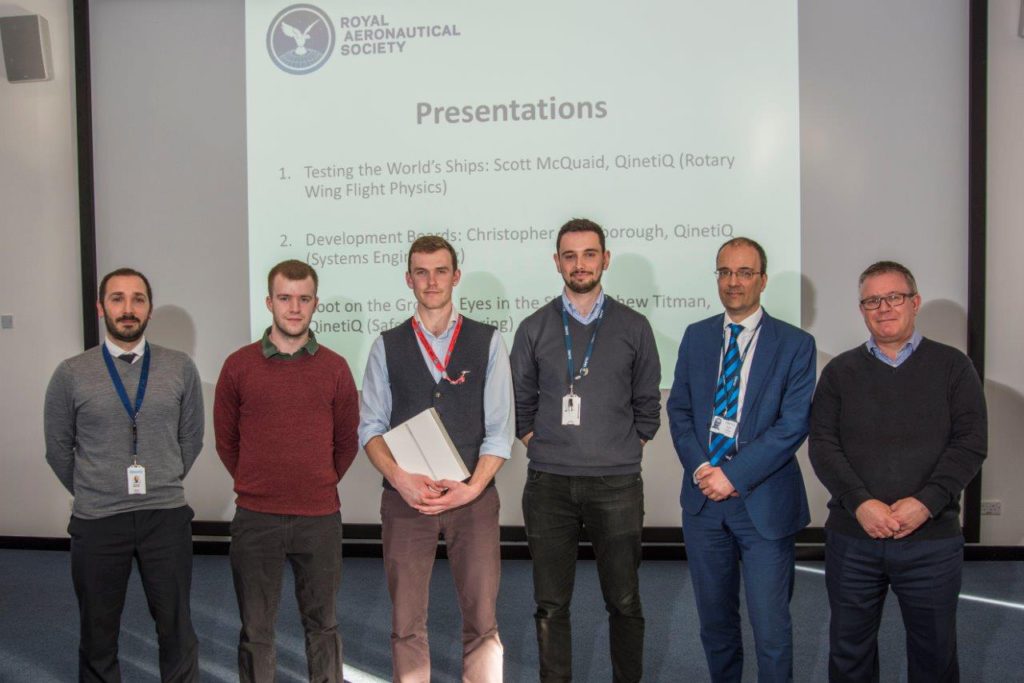 The Boscombe Down branch of the Royal Aeronautical Society (RAeS) held its Young Persons' competition, the Joe Morrall Award, on the 19th February in front of an audience made up of QinetiQ and external attendees. Three QinetiQ engineers entered this year's competition with the chance of winning an iPad and an entry place into the RAeS N.E.Rowe national competition.
Scott McQuaid (Rotary Wing Flight Physics) opened the competition with a very good technical presentation on his experiences and knowledge of Ship Air Integration (SAI) and Ship Helicopter Operating Limits (SHOL) trials focusing on the aspects of taking air data measurements on various ship decks for use in SHOL and model validation.
Chris Blakeborough (Systems Engineering) gave a passionate lecture about Commercial Off The Shelf (COTS) programmable circuit boards, their construction and use in aerospace.
The winner of the competition, Matt Titman (Safety Engineering), gave an exciting and knowledgeable presentation on the recent Army Warfighting Experiment (AWE) that took place on Salisbury Plain where various land and air autonomous vehicles were used by two opposing forces as a demonstration to the MoD of current autonomous technologies.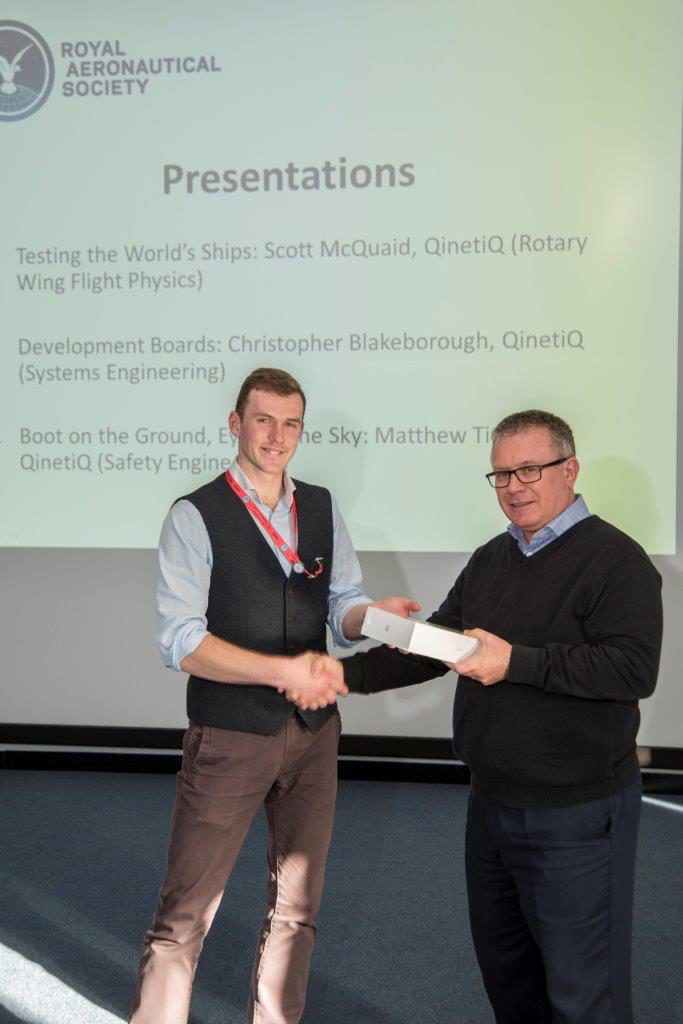 The Joe Morrall competition, launched in 2010 in memory of a well-respected Boscombe Down DERA aerospace engineer, is one of the ways that the RAeS at Boscombe Down provides continual professional development to engineers in the local area. The RAeS thanks QinetiQ for their continued sponsorship of the competition and branch, and would like to thank Paul Wright and Nic Lay for taking time to adjudicate this year's competition.
For more pictures from the competition, see the gallery below.