An iconic, record-breaking supersonic airliner, Concorde brought the thrill of very high speed flight to the ordinary passenger
Joint RAeS, IMechE and IET Evening Lecture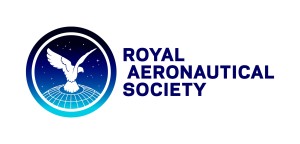 The RAeS Boscombe Down Branch invites you to attend the following Evening Lecture
Concorde – A Magnificent Aircraft
Les Evans
BOSCOMBE DOWN / 13th September 2016

Les has had a varied career, starting in the RAF as a Harrier pilot and later as a Tactics Instructor and Qualified Weapons Instructor. He completed Number 44 Fixed Wing course at ETPS in 1985, which led to 3 years at RAE Bedford where he commanded Flight Systems Squadron. This interesting unit conducted wide ranging blue-skies development flying including radar software development, HMI research, and the VAAC Harrier project.
Les then moved back to Boscombe Down with the Strike Attack OEU where he helped pioneer early fast jet NVG and FLIR operations. On leaving the service, a spell as a fixed wing tutor at the International Test Pilot School at Cranfield was followed by a move to airline flying with British Airways.
Les flew most BA Boeing types as well as spending four fascinating years on Concorde. He retired as a Training Captain on B767s and now runs a small training business concentrating on avionic systems testing.

An iconic, record-breaking supersonic airliner, Concorde brought the thrill of very high speed flight to the ordinary passenger. The aircraft technologies were cutting-edge for its time and it proved an interesting and occasionally challenging aircraft to operate. Les had the privilege of flying Concorde for 4 years culminating in the aircraft's early retirement from service in 2003.
He will highlight some of its fascinating technical features before going on to describe what it was like to fly this magnificent aircraft, describing a typical supersonic flight from London to New York. Although to the passenger the journey felt like a normal airline flight (apart from the exhilarating take-off!), for the pilot there was a touch of the fighter aircraft about its handling and its complex systems. No Concorde flight was ever boring!
VENUE
Lecture Hall
MOD Boscombe Down
Amesbury, Wiltshire, SP4 0JF
17:15 – Cheese and Wine Reception
17:45 – Lecture Starts
Are you pursuing CEng, IEng or EngTech status?
Attendance at our lectures will help you meet your CPD requirements, and certificates of attendance will be provided!
External members will need to declare their intention to attend this lecture by emailing the Member's secretary (members@BoscombeDownRAeS.org) or by calling Jeslin on 01980 663910.
Visitors welcome – you do not need to be a member of the Branch, nor a member of the Royal Aeronautical Society, to attend.
For further details, contact James Innes on 01980 664284 or visit www.BoscombeDownRAeS.org