Nick Lay BEng MSc FRAeS – Branch President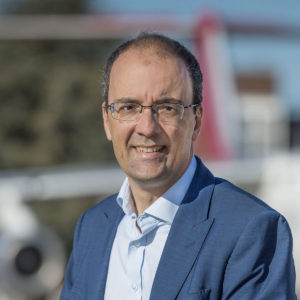 Nick Lay is responsible for generating and delivering transformation of QinetiQ's Air T&E and Training capabilities, including the Test Aircrew Training programme to transform the training of flight test professionals at the Empire Test Pilots' School (ETPS).
Nick's career history encompasses business development, operational and technical management in the air T&E domain. He was previously Business Development Director of QinetiQ's Air Engineering Group, responsible for business development across a broad portfolio of aerospace research, demonstration and T&E services. Operationally, Nick led a Business Group of 340 QinetiQ staff and military partners delivering independent T&E. Highlights of his technical career included working as a Flight Test Engineer on the Boeing X-32 programme and a decade of involvement in the Eurofighter Typhoon programme, culminating in leading the production of the first set of Release to Service Recommendations for the aircraft.
Nick is a graduate of Imperial College, Cranfield University and the ETPS Flight Test Engineer course. He is married with two teenage daughters.
Richard Bentley MRAeS – Branch Chairman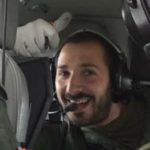 Richard is a Senior Avionics and Mission Systems engineer working at Boscombe Down on rotary- and fixed-wing trials. He joined QinetiQ at the beginning of 2015 and qualified as a Rotary Wing Flight Test Engineer after graduating from ETPS in 2017.
Prior to joining QinetiQ Richard worked at Lockheed Martin (LM) after graduating from university. His first role was as a mechanical systems engineer working onsite at Westlands on the VH-71 Presidential Helicopter programme. After two years he joined the Merlin Mk2 project team and was responsible for the design, integration, test and qualification of the Radar system, parts of the Tactical Mission Computer and other tactical systems. He was part of the LM flight test team involved in Merlin Mk2 trials at Westlands, Boscombe Down, Aberporth and onboard HMS Illustrious. His final two years at LM saw him designing and testing air traffic control systems at their offices within NATS, Swanwick.
He studied at the Universtity of Southampton and graduated in 2005 with a Masters in Aerospace Engineering. Richard became a Chartered Engineer through the Royal Aeronautical Society in January 2014 and now provides mentorship to his colleagues working towards IEng and CEng.
He lives in Portsmouth with his wife, Cara, and their two Siamese cats, Hector and Perseus. His hobbies include playing music, photography and football.
Geoff Clarkson FRAeS – Vice Chairman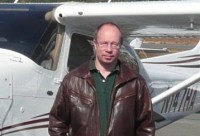 I have been working in aerospace systems engineering for over 25 years with a special interest in cockpit systems. I started my career at the Royal Aircraft Establishment working in the Flight System Department on simulation before moving into Systems Integration within the Defence Evaluation and Research Agency. In 2001 at the creation of QinetiQ, I moved to Boscombe Down and was part of the senior technical team within the QinetiQ Integrated Avionic Systems Group. I then moved into MOD Release to Service work as a Capability Leader.
Much of my career has involved the exploitation of advanced cockpit technology into both fixed and rotary wing aircraft involving considerable flight test activities and I was awarded a QinetiQ Fellowship in 2001. I have presented papers to a number of organisations including AGARD, SPIE and the Royal Aeronautical Society. I have also been a contributor to the RTCA and EUROCAE working group on Enhanced Vision Systems.
I am currently Head of Avionics & Electrical Systems within QinetiQ Air Division. I have a degree in Aeronautical Engineering, am a Chartered Engineer and a Fellow of the Royal Aeronautical Society. I also have a current Private Pilots licence and have recently taken over the Chairmanship of the Boscombe Down Branch of the Royal Aeronautical Society.
Adam Gedge – Treasurer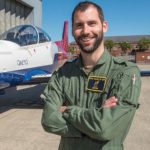 Adam completed an Avionic Technician apprenticeship at Boscombe Down and have been in the industry for over 10 years. As an Avionic Technician Adam was fortunate enough to be involved with a variety of aircraft trials, mostly on rotary platforms with a highlight as part of a detached trial to Colorado, USA with the Puma 2 helicopter.  Since putting the tools down, Adam is now a Mission Systems engineer working mostly on the Merlin platform with projects such as the Mk4 and the new Crowsnest radar capability. In his spare time Adam enjoys outdoor pursuits such as running and hiking with a highlight of trekking in the Himalayas.  Adam has recently completed the No. 1 Systems Flight Test Engineers Course at The Empire Test Pilots' School (ETPS).
Craig Saunders – Lecture Secretary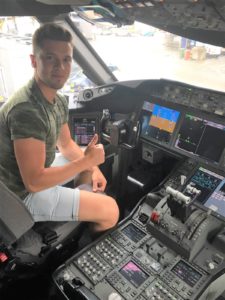 Craig joined QinetiQ at Boscombe Down in 2017 as a Flight Physics Engineer after graduating with a Masters from the University of Hertfordshire in Aerospace Engineering with Space Technology. He has worked on a broad variety of interesting projects ranging from developing a flight dynamics software demo for the Empire Test Pilots' School, producing test plans for rotary wing simulators and assisting with airflow air-pattern trials on the Royal Navy's Offshore Patrol Vessel (Batch 2) and HMS Queen Elizabeth.
A career highlight for Craig was being detached for four weeks on the Merlin Phase 2 Flight Trials on HMS Queen Elizabeth as a trials engineer; including witnessing a F-18 Super Hornet fly past at 100 ft! Craig enjoys flying light aircraft in his spare time when he can. He has accumulated over 150 hours as pilot-in-command on five types of aircraft and is now looking to obtain his aerobatic rating to enhance his piloting skills.
Marco Dranginis EngTech TMIET ARAeS – Webmaster

Marco joined QinetiQ in 2015 as an Avionics Apprentice after a varied career in the construction and engineering industries.
Ever since he was a young boy Marco has looked to the skies and been in awe of aircraft. Marco says he fell in love with military aircraft after seeing RAF Tornado's screech through the sky at RAF Cosford Airshow; and practicing low level flying and bombing runs over both Cannock Chase Area of Outstanding Natural Beauty (AONB) and Blithfield Reservoir, close to his hometown of Rugeley, Staffordshire.
Since joining QinetiQ Marco has worked on a variety of projects including promoting the company and STEM at The Royal International Air Tattoo (RIAT) and aircraft trials including testing aircrew equipment under +9Gz. He has won multiple awards in his short time with the company including Apprentice of the Year twice and an Early Careers Recognition Award from the CEO.
Marco is now working in Avionics and Mission Systems as a Trainee AvMS Engineer.
Zaid Meherali MRSC, CChem, CSci – Dstl Liaison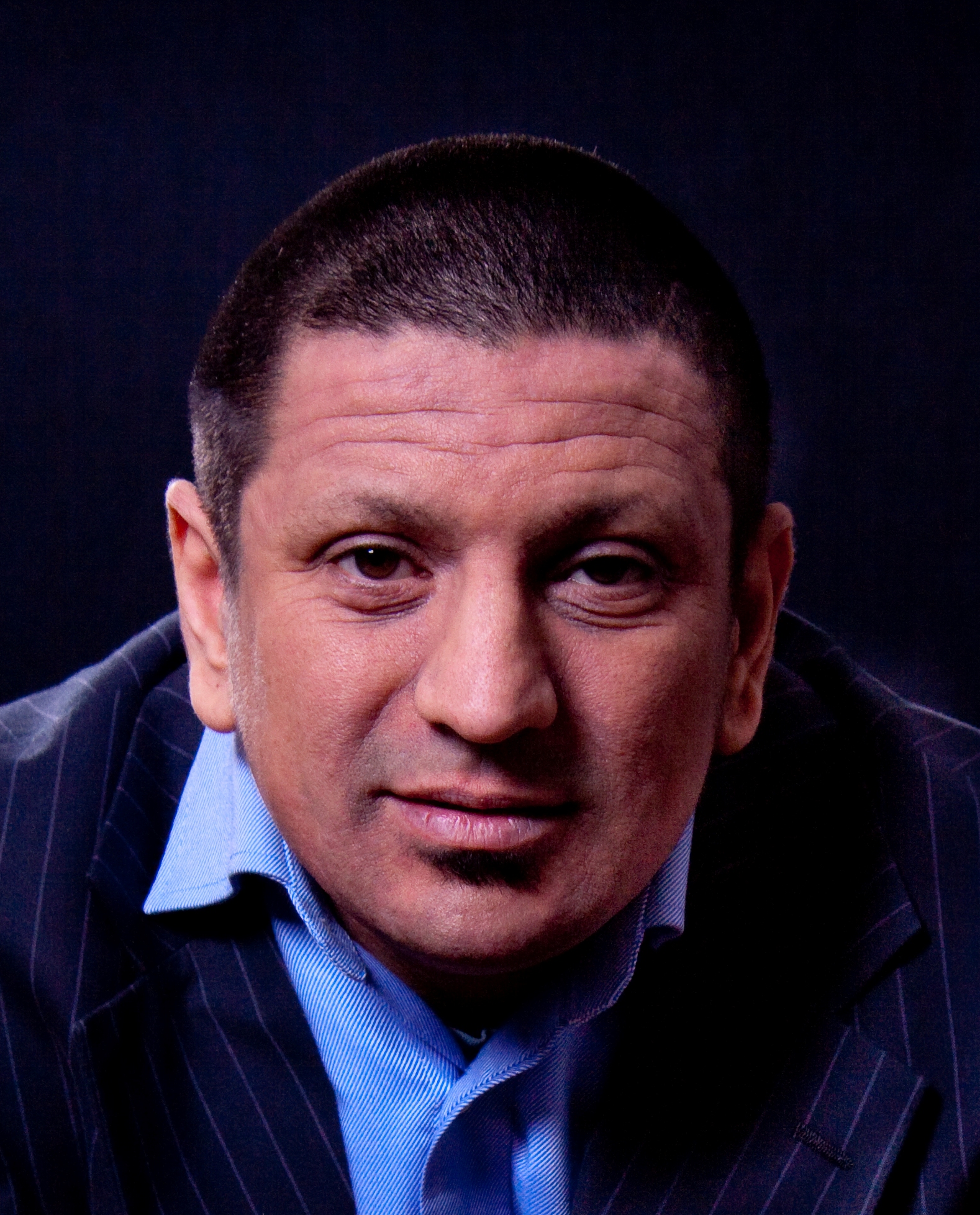 Born in Middlesbrough, to a metallurgist father and a microbiologist mother, Zaid moved to Basingstoke in the early 80s, went to Staffordshire University in Stoke-on-Trent, but now considers Salisbury as home.   A BSc.(Hons) qualified Chartered Analytical Chemist within Dstl, having been awarded 3 Certificates of Commendation from the MOD Chief Scientific Adviser, for a varied range of high impact projects he has worked on.  The diversity of Zaid's projects have included ECM, airframe loading, explosive, ballistic and chemical decontamination trials work.
An interest in defence, aviation and photography Zaid was an RAF Air Cadet, and is professionally-qualified photographer whose images have been used and published by Dstl, RAF News, The German Air Force and the scientific journal Nature Materials. He has flown in numerous platforms both fixed and rotary winged  including KDC-10, C-17, VC-10, Chipmunk, Twin Otter, Chinook, and 206 Jet Ranger.  A serious addiction to adrenaline, with 250 solo skydives.
David Berryman, MCIPS, MILT – RAF Air Cadets Liaison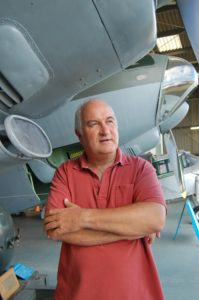 A Cornishman from Penzance, Dave was born into an aviation family, both of his parents having served in the Royal Air Force. Building Airfix kits and joining Air Cadets reinforced his early aviation interest.
Employment took Dave to Hawker's at Kingston-upon-Thames where, in the Sales Division, he promoted Hunter, Harrier and Hawk. An opening in Information at RAF Museum Hendon took Dave into MoD. A transfer into Logistics later found him in the Procurement Executive in London, then RAE Farnborough, before returning to London in Contracts policy (a job which took him to over 200 MoD establishments and Service units).
Further postings took Dave to Bath (food, stores and nuclear submarine refitting), Andover (military vehicle repairs), before becoming Contracts Manager for DERAs Porton Down & Boscombe Down. He returned to Andover as Commercial Director, Defence Transport & Movements Agency.
Dave's last post before retirement was as Commercial Manager of the Defence Support Group, Bovington, negotiating contracts for armoured vehicle upgrade and repair.
Although now retired from MoD, Dave still serves as an officer with Royal Air Force Air Cadets, responsible for recruiting staff and cadets across Dorset & Wiltshire.
Dave is a historian with Boscombe Down Aviation Collection, has written a number of books on military aviation, predominantly airfields, and regularly lectures on the subject.
Ryan Potter – Early Careers Representative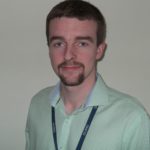 Ryan began working at Boscombe Down in 2014 when he started a 4-year apprenticeship in Aeronautical Engineering with QinetiQ. During his apprenticeship he has undertaken many theory and practical modules, and is now on the placement phase. He has worked in the hangars on several aircraft types, both fixed and rotary wing, as well as applying his skills to other office based roles and taking a secondment in the CEO's office. Ryan graduated from the apprenticeship in 2018.
Ryan joined the branch committee in 2016 to fulfill the role of Membership Secretary. Since stepping down from this role he remains on the committee as a crucial link between the RAeS and the Early Careers community. Outside of work Ryan is a keen musician and plays regular live gigs in several bands.
Andrew Cooper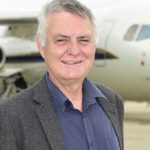 Andrew was born and raised in East Sussex, joining the Royal Navy direct from school in 1967,enjoying travel world wide. He left the Navy in 1975, joining the MOD(PE) Scientific Civil Service at the Royal Aircraft Establishment Bedford as an Aircraft Manager and Flight Trials Officer specialising in the research and development of Airborne Sensors and Electro Optics on behalf of the Royal Signals and Radar Establishment Malvern. Early work on helicopter sensors involved early infra-red detector research, and datalink, terrain warning radar and novel rotor blade radar research and development. Later work involved the installation of a Tornado cockpit and ejector seat into the cabin of a Viscount aircraft to research and develop the Tornado IR Reconnaissance System, and flight trials of that system before delivery to service for Test and Evaluation.
On closure of the research establishments Andrew transferred to Boscombe Down as a Senior Scientific Officer Aircraft Manager with the newly formed Aircraft Fleet Department.This role evolved into Project Management and he was instrumental in the design and production of Smartpod and its derivative Tornado Raptor pod. His experience allowed him to be a key player in the purchase and introduction to service of the QinetiQ Alpha Jet fleet, and managed the design and installation of Martin Baker ejector seats into the Alpha Jet.
Andrew retired from QinetiQ in 2013 and now lives on the edge of the New Forest with his family.
Samantha Veck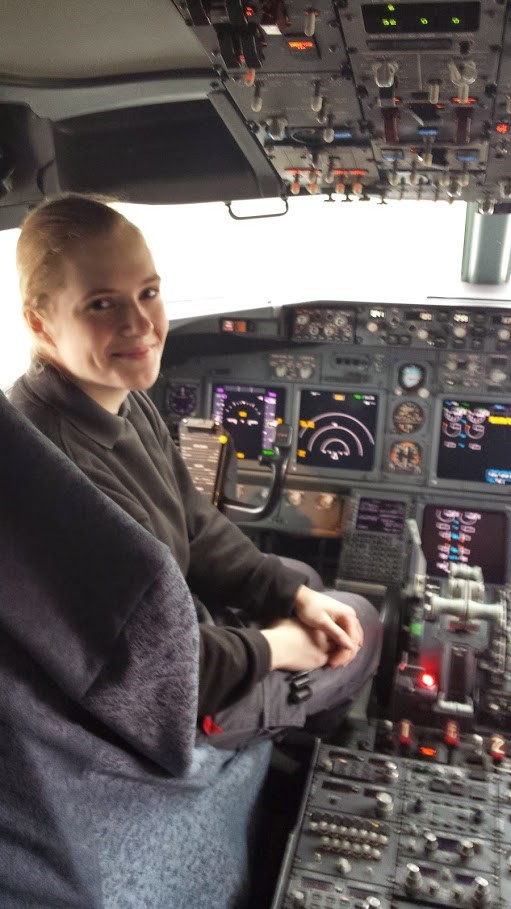 Samantha joined QinetiQ in 2018 as an Avionics Tutor, following an avionics maintenance apprenticeship and several years as a bio-containment air systems specialist. A year later, she moved into a Project Engineer role within Helicopters, working on a variety of projects on Chinook and in Ship Air Integration.
While always interested in engineering, her passion for aircraft was undoubtedly caused by being a member of the RAF Air Cadets. This interest in aviation and enjoyment for encouraging engagement in STEM led her to join the branch committee in 2019. Outside of work, Samantha volunteers with 622 Volunteer Gliding Squadron, participates in triathlons and works towards a MEng with the Open University.
Jack Chamberlain BEng (Hons)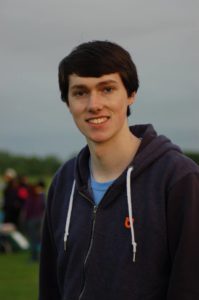 Jack first joined QinetiQ in 2017 on the Year in Industry (YII) programme, where he worked predominantly in Missions Systems on certification and qualification activities for the A400M platform. During the programme, he also worked with both Trials Engineering and Combined Aerial Target Services, where experiencing an active weapons trial at the MOD Hebrides range was a personal highlight.
Following his YII programme, Jack returned to Coventry University to complete his final year of studies and graduated with Honours in Aerospace Systems Engineering in 2019. In September of that year, Jack re-joined QinetiQ as a Systems Engineering Graduate and is currently working in Combat Air with the Typhoon Project Engineering team.
Jack's keen interest in aviation has been lifelong and he regularly attends airshows around the country. A notable achievement for Jack was having an article about the restoration of the Vulcan bomber published in the 'i' newspaper, as part of a school competition. Outside of aviation, he enjoys karting, swimming and badminton.
James Baseley BEng (Hons) ARAeS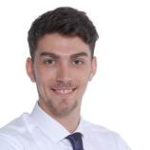 James joined QinetiQ at Boscombe Down in 2015 as a Flight Physics engineer. During his first 4 years he has worked on a number of different projects and platforms. These have included the Typhoon Centurion Programme (which included six months seconded with BAE Systems in Warton), the A400M Delta Capability Programme and a broad spectrum of Rotary Wing assessments. James' highlight so far has been taking part in the HMS Queen Elizabeth First of Class Rotary Wing Flight Trials. James was lucky enough to fly on board the Merlin HM Mk2 and reached just under 100 of the total 1000 deck landings that were achieved during the four week trial. Outside work, James likes to stay active with squash and football and is also honing his skills as a DJ.
James has currently stepped back from the committee as he is on the 2020 Flight Test Engineer course at ETPS. We wish James all the best with the course.