*THIS LECTURE HAS NOW BEEN POSTPONED UNTIL JUNE 2023 – FURTHER DETAILS WILL BE ANNOUNCED IN DUE COURSE*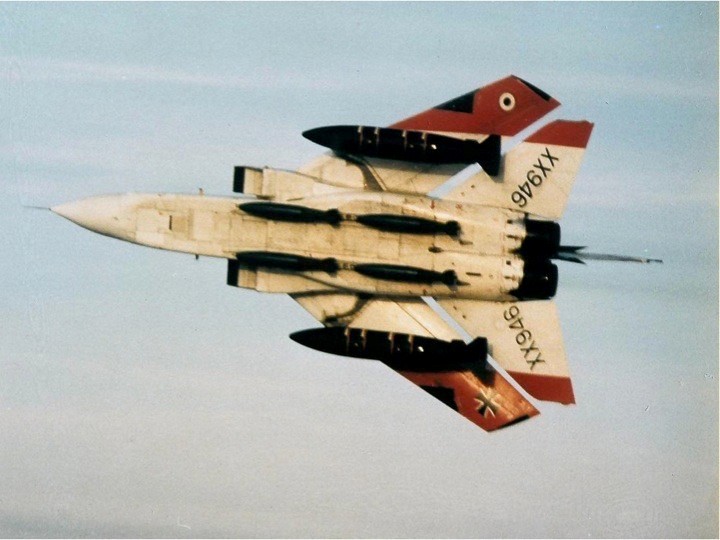 Synopsis:
'Some Memories of an Aviation Career'
In this lecture, David Eagles, ex-Boscombe Down & ETPS Test Pilot and former CTP at BAE Warton, will reflect on some of the aircraft that he experienced during a flying career spanning almost 35 years from 1953 to 1987. These range from the Harvard to the EAP, as well as flying training with the USN, flying with the RAN and the RN, time at Boscombe Down, and finally flying at BAE Warton.
Biography:
David joined the Royal Navy at Lee on Solent aged 17 in 1953 and carried out his flying training with the US Navy at Pensacola Florida and Kingsville Texas. After serving 2 years with the Royal Australian Navy flying Sea Furies, he trained as a Night-Fighter pilot flying De Havilland Sea Venom and Sea Vixen aircraft from various British aircraft carriers. In 1963 he completed the Empire Test Pilots' Course at Farnborough, Hampshire and for the next 3 years he served as a test pilot at the Naval Test Squadron, Boscombe Down, where he carried out carrier suitability trials on the Buccaneer Mk 2 aircraft, ejecting from one in 1966 during a carrier launch trial. In 1968 he retired after 15 years with the Navy, and joined British Aerospace at Warton, Lancashire, as an experimental test pilot. He was made project pilot for the Tornado aircraft in 1972 and played a major role in the development of that aircraft. He was appointed Chief Test Pilot of BAe (Military) in 1977 and Director Flight Operations in 1983. In 1986 he made the first flight of the EAP, the demonstrator of the Eurofighter Typhoon aircraft. He retired from Test flying in 1987 having flown over 6,000 hours in 61 aircraft types.
David was awarded the Air Force Cross in 1966, the Derry & Richards Memorial Medal for test flying in 1981, and the RAeS R.P. Alston medal for test flying in 1983. He was elected a Fellow of the Royal Aeronautical Society in 1982 and a Fellow of the Society of Experimental Test Pilots in 1988.
Timings (Approximate):
17:15 – Event Opens
17:30 – Introduction & Branch Notices
17:40 – Lecture Presentation
18:30 – Q&A Session
18:45 – Event Closes
Location:
MOD Boscombe Down,
Amesbury,
Salisbury,
SP4 0JF
How to Attend:
*THIS LECTURE HAS NOW BEEN POSTPONED UNTIL JUNE 2023 – FURTHER UPDATES WILL BE ANNOUNCED IN DUE COURSE*
Visitors Welcome – you do not need to be a member of the Branch, nor a member of the Royal Aeronautical Society, to attend. Please note, due to the location, any international visitors require IVCO clearance in order to attend. This cannot be arranged by the Branch or MOD Boscombe Down and can take 21 days to process.
Are you pursuing CEng, IEng or EngTech status? Attendance at our lectures will help you meet your CPD requirements!
If you have any comments or questions, please contact BoscombeDown@aerosociety.com.